The first thing you need to do when planning your trip to Japan is to book your flight – and depending where you're coming from, you may get to choose between Tokyo's two airports – Narita International Airport or Haneda International Airport. But which is the best Tokyo airport for your trip? Here's a few things to consider in the battle of Narita vs Haneda…
Disclosure: Some of the links in this post are affiliate links which mean I earn a small commission if you use them to book. This does not cost you any extra. Japlanease is a member of the Amazon Associates program.
The Haneda Advantage
On the face of it, the answer to which Tokyo airport should I fly to should be simple – Haneda. It's much closer geographically to Tokyo city (23km away from Shinjuku Station rather than 76km away) which means, theoretically, you should be at your hotel faster if you fly into Haneda than Narita.
It's also much cheaper to travel into Tokyo from Haneda than Narita.
But, I still argue that there's a place for flying into Narita – in fact, on my last trip to Japan I chose to do just that.
So, if you do get the choice, here's a few things to consider to help you decide which is the better airport for you…
1. Check the 'Real' Cost
Sometimes it can look as if flying into Narita is cheaper – but, before you think 'yay, bargain' – check exactly how much you're going to save in the real world.
If your flight is only around US$50, AU$70 or £40 less to fly into Narita than Haneda then, you might not actually save any money because you have to get from Narita to your hotel in Tokyo and so you do have to add on the cost of transport.
And, because Narita is further out of Tokyo than Haneda is, this costs a bit more.
The quickest way to reach, for example, Shinjuku on the Narita Express train will add 3190 yen each way (about US$46, AU$68 or £38 return) to the fare cancelling out that part of the saving.
Conversely, you'll get to Shinjuku for as little as 500 yen on the local trains.
Find your options on getting to Shinjuku from Narita here.
If it fits your itinerary, you can use a Japan Rail Pass on the N'Ex which might mean you don't need to pay this extra cost, but you do have to make sure that's the best use of your pass (see more on how to use your Japan Rail Pass here)
There is another way to save a bit more money flying into Narita which can increase the amount you save – and we'll get to that in a minute.
If you want to compare prices of flights to Tokyo and see which is cheaper, Narita or Haneda, have a look at Skyscanner.
---
If you're looking for somewhere to write all your Japan plans check out our Japan-themed notepads on Amazon.
With 120 lined pages they are perfect for planning all the elements of your Japan visit.
---
2. What Time Does Your Flight Take Off From Home?
As I explained in our piece on how to sleep on your flight to Japan, I am not a fan of night flights – I'd much rather fly during the day, so, the last time I went to Tokyo, I chose to fly from Sydney to Narita (via Brisbane) simply because it meant I flew during the day.
That flight was also cheaper than flying into Haneda – and, by flying up the country on the first leg I knocked a little bit of time off the second leg which meant less time stuck in a seat.
If you prefer day or night flights then this might be a deciding factor as to where you want to fly to.
3. What Time Does Your Flight Arrive in/Leave Tokyo?
If New York is the city that never sleeps, Tokyo is the one that likes to knock off a little bit early especially the public transport.
The last Narita Express of the day currently leaves Narita at 21.44 and gets into Tokyo at 22.37
Conversely, if your flight from Narita leaves early in the morning, it's important to note that the first Narita Express only starts running at around 6am and arrives at Narita at 7.18am.
And many of the other public transport options to and from Narita also finish early and start a bit later than those running from Haneda.
That can make it a bit dicey to get into town for a reasonable cost (check our guide to all the options for getting to Tokyo from Narita to see exact prices) if you have a flight that comes into Narita late or leaves early – and it makes a delay a bit stressful.
Haneda transport finishes a bit later – the last monorail is 11.48, the first is 5.18am, but, because Haneda is so much closer to Tokyo, even if you are delayed and arrive when the public transport has stopped, a taxi won't blow half your holiday budget!
If you're choosing between flights that arrive later in the evening, Haneda is a safer bet.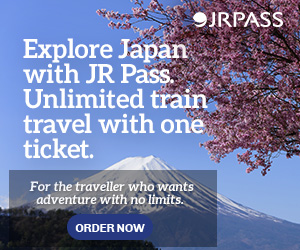 4. Would You Be Happy to Stay at Narita?
This is another reason why I quite like flying into Narita – I actually like staying the night there.
When I arrive on a late flight, instead of trying to get to Tokyo right away, I book a night at a hotel in Narita.
If you book these early, they are normally about half the price of a hotel in Tokyo and so it helps reduce the 'average cost per night' for my trip.
It might seem like a waste of a night, but if you're not going to get to Tokyo until 10pm, there's a limited amount of things you're likely to do except sleep – so, I choose to do that in a hotel close to the airport (for less money). Then I jump on the Narita Express raring to go the next morning.
---
If you haven't booked your hotel in Tokyo yet, have a look at our guide to the different types of hotel in Japan that you can pick from to get a feel for the type of accommodation on offer.
Or, if you already know you want a little bit of space, then, see our guide to Tokyo hotels with large rooms or find a selection of the best Osaka hotels that offer a little bit more space here.
---
Same thing happened when I had an early flight out of Narita, Mr Japlanease and I got the bullet train up from Osaka to Narita, booked into an airport hotel and then went out for the night in the town itself where we found THE most amazing bar full of cabin crew which had a whippet as a bar tender. It's still one of our favourite memories of that trip!
If you are on an early/late flight, and don't mind staying at Narita, it can help stretch your budget a little bit further.
You'll find a list of Narita Airport hotels here – I like the Hotel Nikko Narita.
5. How Do You Want to Get To Your Hotel
Because Haneda is closer to Tokyo, it should (once you're through immigration), take less time to get to your hotel from there to Narita – but, it's not always the massive difference in time you might think considering how much further away Narita is.
If you travel by train…
If you're staying in Ueno, for example, it will take you 52 minutes to get from Narita to Ueno station on the Kesei Skyliner. It will take you 39 minutes to get there from Haneda via monorail and the Yamanote line.
If you're in Asakusa, it'll take 58 minutes from Narita on the Kesei Narita Skyaccess line, and it'll take 44 minutes to get to Asakusa station from Haneda on the Keiyku Airport Line.
If you're staying in Shinjuku, it will take an hour and 20 minutes to get to Shinjuku station on the N'ex and 45,minutes to get there via monorail and Yamanote line from Haneda.
---
Talking of the Yamanote Line,you may have read that you must stay on this when you're in Tokyo – but is that true? Click the link to see our longer post on whether you have to stay on the Yamanote Line.
---
You do also have to allow for the fact that, the Narita Express and Skyliner run at longer intervals than the transport from Haneda, but, if you're lucky, there's not always much difference in it.
I also like the fact that most of the time, travelling from Narita to Shinjuku or Asakusa is one train – I don't have to worry about carrying luggage around stations or finding platforms in a jetlagged fog!

If you travel by bus or car
If you prefer to get the limousine bus, or a car from the airport though, Haneda is going to be much faster and cheaper than Narita.
If you want to see all your options for getting from Haneda to Tokyo, check our list here.
Make Planning Your Trip Easier
Organise your trip essentials like Japan rail passes, Sim cards and wifi, airport pick ups and advance tickets to the most popular attractions in Tokyo, Osaka and Kyoto in one place via our trusted suppliers in the Japlanease shop.
6. Are You Connecting to a Domestic Flight?
Haneda handles the majority of Tokyo's domestic traffic and so, if you're going to be getting on a domestic flight within a few hours of arrival (and you haven't booked it all on one itinerary), you'll have more choice if you book to land in Haneda.
Try not to swap between the two airports – it can take up to 2 hours to get from Narita to Haneda, not including the extra time for immigration and rechecking in and it's probably an added stress you don't need.
7. Is Narita or Haneda Busier?
Haneda is the third busiest airport in the world – and the busiest in Japan (although a lot of the people passing through are on domestic flights) – but despite this it's also been named the most on time airport in the Cirium 2021 survey. 95.55 per cent of just over 154,000 flights were on time.
Haneda has also been voted Best Airport in Asia for the second year running in the respected Skytrax Survey – Narita was third (and Changi in Singapore, usually the airport againt which all others are judged was second).
This probably won't be the deciding factor for your airport, but it's just some nice icing on the cake. Both Haneda and Narita are 5 Star airports though so whichever you choose you're going to get good service.
8. Should You Consider Flying from Osaka?
This last question is for those who are splitting their trip between Tokyo and Osaka and/or Kyoto.
In this case, you might want to fly into one of the Tokyo airports and out of Osaka (or vice versa depending on flight schedules or your trip itinerary).
Not all airlines offer this as a possibility, but, if yours does, you might want to think about it.
Often this type of ticket, known as an open jaw or multi-city ticket is a little bit more expensive that a straight forward return – but, with train prices in Japan being quite expensive, you might actually save money if it means you only need to book a single Bullet train journey between Tokyo and Osaka/Kyoto – and don't need to buy a Japan Rail Pass.
Not having to go back to Tokyo will also save you a half a day of travelling the day before your flight (it's generally not a good idea to risk travelling the day of your flight even if the Japanese rail system is known for it's punctuality) giving you more time to see the sights of Kyoto or Osaka.
This can even be a good way to fit a night and day in Osaka to a packed itinerary focusing around Tokyo and Kyoto if you can't decide between Osaka and Kyoto – you can move the night before you fly and spend some time exploring with only a short ride to the airport the next day.
It won't work for everything itinerary – but, if you're only in Japan for a week and trying to see as much as possible, definitely look into this as a possibility.
If you do decide to try it, have a look at our guide to the best ways to get from Osaka Airport into the city here.
So, there you have it – all the things you might want to consider when deciding whether to fly into Narita or Haneda. Do you have a favourite, or is there anything else you think people should consider? Let us know in the comments.
---
Have you joined our Japlanease Facebook Group yet? It's the perfect place to ask questions and get answers from me, and other Japan fans and travelers. Join it here.
---
Check Out Our Travel Planners Shop
Trying to plan your Japan trip? Our Japan travel planners shop on Etsy. We've made printable planners containing simple Japan-planning advice and fillable travel planning sheets to help you plan your itinerary, packing, spending etc. If you love travel printables, check out the Japlanease Shop on Etsy.com.
---
---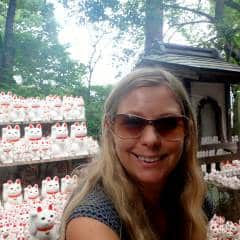 Who Writes This Blog?
My name is Helen Foster and I'm a journalist and author. My travel articles have appeared in publications including The Australian, RAC Horizons, Jetstar Magazine, Sainsbury's Magazine and more.
I've travelled to Japan seven times before, both solo and with my partner – and am just planning trip number eight