The Osaka Amazing Pass sounds like a super useful pass to have in Osaka. Not only does it allow you to travel for 'free' around this fantastic city, it also gives free entry or discounts to a number of Osaka's best attractions – but, will you save money with the Osaka Amazing Pass on your trip. We investigate…
What is the Osaka Amazing Pass?
As we said above, it's a kind of a combo pass in that allows you free or discounted entry to over 40 of Osaka attractions – along with free train and bus travel on the day you're using the pass.
It sounds great and it would definitely make travelling easier, but, easy doesn't always mean money-saving.
To discover if the Osaka Amazing Pass is worth buying for your trip you need to delve a little bit more into what's included and compare this to your Osaka itinerary.
How Much Does the Osaka Amazing Pass Cost?
There are two different passes you can buy.
The One Day Pass costs 2800 yen
The Two Day Pass costs 3600 yen.
In this case, a day is a calendar day, not 24 hours – and it starts as soon as you use it in your first attraction or travel turnstile.
So if you use the pass at 7pm on a Monday, that's one day gone. To get the most out of the pass therefore you're going to want to plan a full day using it in as many places on your itinerary as possible!
Also note, that if you buy the two day pass, it has to be used to consecutive days – you can't have one day of mega sightseeing on Monday, nip off to Kyoto on Tuesday, then come back to the pass on Wednesday. You've got to do your pass days back to back.
Is the Osaka Amazing Pass Worth It?
Here's the quick answer to that question…
As a general rule, if you're not intending to visit any of the attractions on the pass, you're not going to make it pay purely as a transport pass – for that you might want to investigate the Enjoy Eco Pass (see our longer post on the Enjoy Eco Pass here).
If you have time to see a few things, and need to use the metro to get there, it probably will pay for itself pretty quickly. For example,
If you're planning to do the Umeda Sky Building (during the day) and Osaka Castle (and use the metro to get there), the one day pass will probably pay for itself, depending where your hotel is. Add one more attraction to your day and you're definitely saving money.
If you're planning a busy day where you, say, start at the Abeno Harakus Observatory, head to Tsutenkaku Tower (and go on the slide), then head to Osaka Castle and the Umeda Sky Building, finishing up taking the Wonder Cruise on a boat down Dotonbori to see the lights – it'll not only pay for itself, it'll save you a few thousand yen.
If you want to go to Legoland Discovery Centre and are in Osaka on a weekday, the one day pass pays for itself immediately! And there's a few other attractions nearby you can then go on for 'free'
There are a lot more examples where it'll pay for itself, so, read on to find out more about what exactly is included.
---
Have you joined our Japlanease Facebook Group yet? It's the perfect place to ask questions and get answers from me, and other Japan fans and travelers. Join it here.
---
It's Not The Pass For You If
You like a long lie in. To maximise your savings you need to do a full day of attractions and many of them close at 5pm.
You want to spend hours at each place. This can work for the more expensive attractions like Legoland, but if you want to spend half a day at the castle and half a day at a museum, it's unlikely to pay for itself.
I'm Already Sold, Where Do I Buy It?
Then you can buy the one-day pass on Klook before you travel or when you're in Osaka.
You'll then be emailed a voucher that you can swap for the actual pass at one of the places that sell the pass in Osaka.
If that sounds like a good plan, then check out the booking page here.
If you still need more information, or want to buy the pass direct from a retailer keep reading. We're going to break it all down for you now.
What Attractions are Included in the Osaka Amazing Pass?
The attractions are what will really save you money with the Osaka Amazing Pass. If you've already planned to do quite a few of these in your trip, you could save thousands of yen – and, you might also find a few extra cool things to do by checking out the list of free attractions.
There's over 50 included attractions, so I'm not going to list ever single one of them on here – but, I will pinpoint some of the ones the average tourist on their first trip to Osaka is likely to want to add to their trip.
The Best Free Attractions
These are just some of the places (ones you might already have on your Osaka sightseeing list) where just showing your pass will save you the entry fee…
Umeda Sky Building (before 6pm) – saves 1500 yen
Hep Five Ferris Wheel – saves 600 yen
Tempozan Giant Ferris Wheel – saves 800 yen
Osaka Wheel – saves 1000 yen
Dotombori Wonder Cruise – saves 1000 yen (check the conditions carefully)
Legoland Discovery Centre (only on weekdays) – saves 2800 yen
Osaka Castle – saves 700 yen – and Osaka Castle Garden – saves 200 yen.
Tsutenkaku Tower – saves 800 yen (not valid for the outdoor platform)
Tsutenkaku Tower Slider – saves 1000 yen (only on weekdays)
Osaka Museum of Housing and Lodging – saves 600 yen
And that's just ten of the 52 attractions currently covered by the pass. There are more boat trips, some hot springs, science, art and history museums… and more.
See the full list of included attractions here.
Attractions That Offer Discounts
Some other attractions offer discounts to pass holders – and again, there are some big names here.
You can save money on…
The Abeno Harakus Harakus 300 Observatory – you'll save 10 per cent on the entry fee to the Observation Deck of Japan's tallest building – that's a saving of 150 yen.
Spa World – you'll save 200 yen from the normal admission price
Don Quijote Ferris Wheel – this is the one you can see in Dotonbori. You save 100 yen off the normal entrance fee
Legoland at weekends. You can enter for 2300 yen – a saving of 500 from the normal price.
Tsutenkaku Outdoor Deck. This isn't included for free but that doesn't mean you need to miss out – you can still save 100 yen off the admission fee.
Again, that's just a taster including some of the attractions you might already have decided to visit – there are 15 facilities that offer discounts included with the Osaka Amazing Pass.
Which Big Attractions Aren't Included in the Pass
The main 'omissions' are Universal Studios Japan, Osaka Aquarium and the Cup Noodle Museum.
---
If you are planning a trip to Universal Studios Japan, you might want to have a look at our posts on USJ.
We've covered how to tell if the USJ Express Pass will be worth it for your trip (find that here).
If you're not at that stage yet because you're a bit confused about all the different types of ticket to USJ we've got an explainer guide which aims to explain the different USJ tickets simply.
---
A Few Extra Conditions to Note
There are a few restrictions on using the pass that it's important to note…
Many of the attractions have set times pass holders can visit and these might not match up exactly with the full opening hours of the attraction – for example, you can only visit Legoland in the week and the Umeda Sky Building before 6pm.
Some blackout dates apply – these are mostly the big Japanese holidays so over New Year and Golden Week which happens at the end of April/May.
If a company has more than one attraction available with the pass you can only choose one of them so – you can only pick one of…
Tombori River Cruise or the Tombori River Jazz Boat
Cruise Ship Santa Maria Day Cruise or the Twilight Cruise
Osaka Suijyo Bus Aqua Liner, Oakawa River Sakura Cruise or YORIMICHI Sunset Cruise
Adults cannot enter Legoland without a child in tow – and children can't go alone.
Those with tattoos cannot use the hot springs available with the pass.
Make sure you double check opening times, closing days and any conditions of entry before you set off so you don't waste a pass day trying to visit something that's not open.
The Business Day calendar section of the Amazing Pass website is brilliant for this. You can just select the day you want to use the pass and it'll show you what's open that day and any restrictions on entry time.

Is the Pass Worth it For Children?
This depends
There's no discounted pass for kids and, as many attractions offer free or discounted entry for children anyway, you might be better buying the pass just for the adults in your party and paying for the kids separately.
The exception to this is Legoland where it will pay for itself.
If you don't buy them a pass, it's suggested that you considering buying a child's Enjoy Eco pass which gets them unlimited transportation as the Osaka Amazing Pass for 300 yen and discount entry to some attractions.
What Transport is Included in the Osaka Amazing Pass?
As we said, as a transport pass alone, the Amazing Osaka Pass it very unlikely to pay for itself.
But, as an added bonus to all the amazing savings from the entry fees, it could easily save you a few hundred, if not over a thousand yen a day in transport.
A single journey on the Osaka Metro starts at 230 yen.
It can be used on any of the Metro Lines in Osaka – the thick lines on the train map.
These include…
The Midosuji line – the red one on the map that gets you from Shin Osaka to Umeda and through Namba to Tennoji (this one is pretty useful).
The Chuo Line – which can take you to Osaka Aquarium at one end, and Osaka Castle at the other
It can be used on all the bus routes in Osaka city.
The One Day Pass can be used on some of the train lines including Hankyu, Hanshin, Keihan, Nankai and Kintetsu lines but only within Osaka City. However, if you buy the Two Day Pass, note that you can't use these lines.
Find a map containing the included lines here.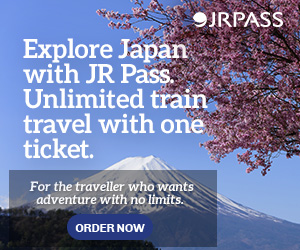 Where Can't You Use It?
Trains Not Covered by the Osaka Amazing Pass
You can't use it on any JR lines – which means it won't get you to Universal Studios or on the Osaka Loop line that, erm, loops the city.
This also includes the Shinkansen – so, you won't get to Kyoto on it.
You can't use it outside of Osaka city limits – so, even though you'll be able to get on the Kintetsu line to take you to Nara, you can't travel all the way to Nara on the pass.
Same if you try and use it from Namba to get you to the Cup Noodle Museum. It'll work for the first half of the trip (saving you 270 yen between Namba and Umeda) but you'll need to pay 250 yen for the second half of the trip.
It really is designed to complement your travel between the attractions on the pass.
How Do We Work This Out
All these numbers are coming from the Navitime app which is one of the most useful apps you can download before your Japan trip.
Have a look at our post on using Navitime to plan your transport here if you haven't come across it before.
Buses Not Covered by the Osaka Amazing Pass
It's only not valid on private buses which means it won't include the airport limousine bus, the Universal Studios shuttle bus or the bus to IKEA!
The Osaka Amazing Pass vs the Enjoy Eco Pass
If you're more looking for a transport pass, the Enjoy Eco Pass offers most of the same transport deals as the Osaka Amazing Pass (bar some of the train lines) for 800 yen for a one day pass (300 yen for children)
It also saves around 10 per cent on the entrance fee of a number of Osaka attractions including Osaka Castle, Umeda Sky Building and Spa World.
If you only want to do one or two attractions on the list of the Osaka Amazing Pass, it could be a good deal.
Here's where to find our full analysis of the Enjoy Eco Pass – and whether you'll save money from it.
Remind Me Where I Buy It Again?
You can buy the one-day pass on Klook before you travel or when you're in Osaka.
You'll then be emailed a voucher that you can swap for the actual pass at one of the places that sell the pass in Osaka.
If that sounds like a good plan, then check out the booking page here.
If you'd prefer to buy the pass direct, or you're looking specifically for the 2-Day Pass which isn't available right now via Klook then you'll find a list of retailers here.
Note: Normally there are a lot of places that sell the pass including hotels and tourist information offices, but as I type this, the pass is only being sold and transferred at stations. Double check the list of places before you buy if this is going to be an issue for you.
Three One Day Itineraries on the Osaka Amazing Pass
If you're still finding it hard to visualise how much you can get done on the pass, and how much it will save you, here are a couple of one day itineraries that might work for you.
The Big Sights
Jump on the metro and head to Tanimachiyonchome Station for Osaka Castle.
Once you've seen the castle, you can either get back on the train, or, use your pass on the Osaka Suijyo Bus Aqua Liner if it's running and you have time to spare. This will take you on a 40-minute round trip along the waterways and drop you back at the Castle pier.
It's also valid on the cute boat that goes around the Castle's moat.
If you don't have time, then jump back on the train (via the Chuo and Midsuji Lines) to Umeda Station where you're going to take in the Umeda Sky Building.
If you haven't had enough of heights then you can take the Midsuji line down to Tennoji and use the discounted entry to the Abeno Harakus building.
Or, get off at Dobotsuen Mae and wander round Shinsekai and go up to Tsutenkaku Tower for some fun and nostalgia.
Finish your day with a trip on the Wonder Cruise to check out the Dotonbori Lights (book online to make sure you get on).
Should cost: At least 4360 yen (more if you take either of hte boat trips and then also use the train to get from Shinsekai to Dotonbori). Saving: At least 1560 yen.
If You Have Kids
As we said, if the Legoland Discovery Centre is on your list of (weekday) things to do, the Osaka Amazing Pass pays for itself straight away. Jump on the train to Osakako, which is also included on your pass, then use the pass for free entry.
Afterwards, make your way to the nearby Tempozan Giant Ferris Wheel and see Osaka from the air.
Depending what time it is, and how tired the kids are, you could also take a cruise on the Santa Maria – a replica of Columbus' ship which departs from the wharf nearby.
Should Cost: At least 5760 yen per adult. Saving: At least 2960 yen
If you Love History
Start your day at Osaka Castle. Visit the Castle itself, and, if it's open, the Turret.
Very close to the castle is the Osaka Museum of History
Depending how long those things have taken, you'll probably have to make a choice now…
You could head toward the Osaka Museum of Housing and Living – it might sound a bit strange, but inside you'll find an exact replica of an old Edo-period street.
It can be a bit hard to spot – it's on the 8-9th floor of the Information Centre.
Or, visit the Sakai Municipal Machiya Historical Museum and Residence , an old school and home.
They're at opposite ends of the city so you're unlikely to do both (although it's not impossible).
If you're still going, finish your day with trip to Shinsekai to see Osaka's oldest entertainment district and go up the Tsutenkaku Tower – in a world of big shiny skyscrapers, it's a lovely reminder of times gone by when things were smaller and simpler.
Should Cost: At least 3690. Saving 890 yen
One Last Bonus to Mention
If the attractions and transport aren't enough, you can also get discounts on some restaurants, shops and things like sake or tea tasting within the pass.
If you're hoping to try some of the dishes Osaka is famous for (like okonomiyaki or takoyaki) this could save you some money in the restaurants participating in the deals.
A nice thing about the way this section is arranged is that it's organised by area, so, you can easily find a quick spot for lunch near the attraction you're visiting – saving you more time (and money).
Find a full list of what's on offer here.
How Do You Use The Osaka Amazing Pass?
It couldn't be easier.
If you've bought the pass in advance you simple swap your pass for a ticket at one of the authorised sellers.
Then, use that ticket in the barriers at your chosen transport (don't forget to pick it up when you come through the other end).
When you arrive at your attraction, just show your pass and they'll scan the barcode to admit you.
Don't forget, the pass runs by calendar day, not 24 hours.
Why is It Not an Amazing Osaka Pass?
I know, that's kind of bugging me too – but I guess it's because the pass is amazing and not just Osaka (which is totally amazing BTW) Just go with it. I've accepted it now.
So, there you have it. Our guide to the Osaka Amazing Pass and how to use it to save you money. What would you use it on? Let us know in the comments.
---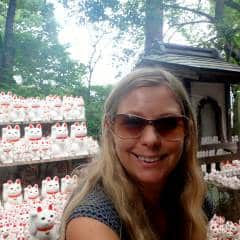 Who Writes This Blog?
My name is Helen Foster and I'm a journalist and author. My travel articles have appeared in publications including The Australian, RAC Horizons, Jetstar Magazine, Sainsbury's Magazine, and more.
I've traveled to Japan five times before, both solo and with my partner – and I've just got back from trip six in June 2023. So, everything here is pretty up to date.
---