A Japan Rail Pass is a fantastic way to save money on transport in Japan, but, many people get confused about when you need one, and, if you need one, particularly if you're spending most of your time in Tokyo, so, here's what you need to know about using a JR Pass in Tokyo.
What is the Japan Rail Pass?
The Japan Rail Pass is a pass that covers train travel around the whole of Japan.
This pass is valid for bullet trains and other JR Lines for 7, 14 or 21 days and you can use it literally go from one end of Japan to the other if time allows. It also includes the perk of free reserved seating which can also add a lot to the cost of a journey.
Do You Need a JR Pass in Tokyo?
If, on your trip, you are coming to Japan, heading to Tokyo from the airport and then simply travelling around Tokyo itself, you do not in any way, shape or form need this form of the Japan Rail Pass.
You can buy a ticket on whatever method of transportation you use to get yourself from the airport to your hotel, and then, either buy individual tickets with cash, use a tappable card like the Suica or Pasmo, or buy the Tokyo Subway Pass (more on that in a minute) to get you around and it won't cost anywhere near the amount of even a 7-day rail pass.
But What About the Narita Express?
Yes, it's true that you can use the pass on the Narita Express to get you from Narita Airport to Tokyo and back. And yes, you can use it on the monorail from Haneda, the Yamanote Line that circles the city and some of the other transport in Tokyo, but let's put it this way.
A seven day Japan Rail Pass costs (the day I write this) around 29,000 yen in advance.
To make that pay for itself, you'd need to do the trip to and from Narita, and then take over 100 trips around Tokyo, on a JR-owned line, in seven days. That is not going to happen!
So, the simple answer to do you need the Japan Rail Pass in Tokyo – if you're just staying in Tokyo – is no.
---
Another thing people get confused with in Tokyo is the Yamanote Line, and whether it's absolutely essential to stay by one of its stations – here's what we have to say about that one.
---
What About if You're Taking Day Trips?
Now, this is where people might think there is a grey area…
Travelling by train, particularly the shinkansen, or Bullet Train, in Japan isn't cheap and so, if you're following an itinerary that sees you basing yourself in Tokyo, but taking some of the popular day trips outside of Tokyo to say Nikko, Hakone, Mount Fuji, Yokohama and/or Kamakura you might still think a rail pass might pay for itself.
But here's the catch, you don't necessarily use JR Lines to get to those destinations, and some other passes might work just as well to get you around for less money.
Nikko
The easy way to Nikko, for example, is via the Tobu line who sell a return ticket pass for tourists that costs from just 2120 yen for adults in peak season (a little less in winter).
This includes a return trip from Asakusa to Shimo Imachi (near Nikko) on a local train (but you may want to pay a bit extra and get on one of the faster trains) and then free travel around the area, plus discount entry to some attractions in Nikko.
If you're just going to Nikko, you'd be better off using this pass, known as the Nikko Pass World Heritage Area, in most cases. See more about where to buy this in the Nikko section below.
Hakone
If you go to Hakone, you can get as far as Odawara on your Rail Pass, but you'll then if you want to get around Hakone itself on things like the cable car (aka the ropeway), the bus or train between sights and sail the lake on the famous pirate ship you need another ticket called the Hakone Free Pass.
This costs 5000 yen from Odawara – or you can buy another version of this ticket that costs 6100 for the basic train from Shinjuku, which means your return journey there and back costs just 1100 yen .
See more details about buying this in the Hakone section below.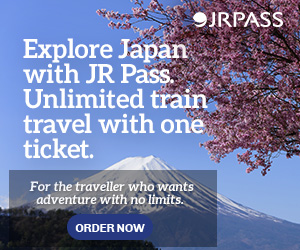 Yokahama
You do go to Yokahama on a JR Line – but, buying a straightforward return on the day costs just 1140 yen.
You can buy this at the ticket machine, or, use your Suica/Pasmo card.
Kamakura
If you've followed Jonelle Patrick's guide to the perfect day in Tokyo you'll see that she suggests Kamakura – and it's giant Buddha – as her favourite day trip from Tokyo.
The train to Kamakura would be included in the Japan Rail Pass, but, only costs 1880 return if you buy the ticket on the day.
Again, you can buy the ticket at the machine, or, load up your Suica/Pasmo card and use that.
Mount Fuji
Using Kawaguchiko as your end station to see Fujisan is included in the Japan Rail Pass up until a station called Otsuki, then you need to buy a supplementary ticket which will cost 2340 return. The whole trip without your pass will cost you 8250 return
As you can see, even if you spend your whole trip in Tokyo and do all of these day trips in a seven day period using the Japan Rail Pass you'll only save just over 10,000 yen – a lot less than the cost of the Rail Pass.
Again, you just buy a ticket, or load your Suica/Pasmo card. but, if you're doing this journey we strongly suggest you read on.
As importantly, there's another pass you could buy that covers almost all of these day trips in one…
Rail Passes That Might Be Worth Buying in Tokyo Instead
Now one reason people tend to just buy the Japan Rail Pass and be done with it, is that there are a ridiculous number of other rail passes in Japan and trying to work out which combination is going to save you the most money will probably take you longer than your going to spend on your trip.
But I'm currently on a mission working out which ones go where and what they might save me on my upcoming trip so, you're in luck because I'm about to do some of the hard work for you!
These are the other transport passes that it might be worth you checking out if you are basing yourself in and around Tokyo.
If You're Not Leaving Tokyo
Consider the Tokyo Subway Ticket
This ticket gives you unlimited travel around the Tokyo Metro and Toei lines in Tokyo for 24, 48 or 72 hours. That's pretty good, but it doesn't get you absolutely everywhere – you can't get on the Yamanote Line around the city, nor will it take you to the Disney Parks or on the monorail.
However, if you are using the right lines, we worked out that the 72 day pass would pay for itself if you made just 9 trips on relevant lines over those three days.
If this sounds like it might work for your plans, or you want to see more about the shorter passes, have a look at our specific post on the Subway Ticket which explains everything you need to know about what it is and isn't included and at what point it pays for itself.
There's also a pass called the Tokyo One Day Ticket
This costs 1600 yen and lets you on the Metro, JR Lines, Toei Lines, the Sakura Tram and more, but I'll be honest, at that price, I can't see the benefit of it for the average tourist as it doesn't quite go far enough to cover a day trip, so you'd need to do about nine short trips on the train in a day to make it pay.
If you really are trying to pack a LOT in though it might be worth considering.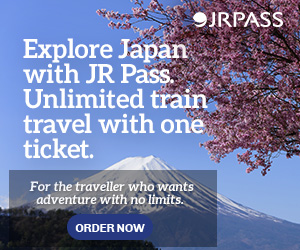 If You're Doing a Few Day Trips
Consider the Tokyo Wide Pass
If you're going to do a few of those day trips I mentioned above, this is the pass you need to consider.
In a nutshell, it lets you travel for three consecutive days via the JR Lines to many of the popular day trip destinations around Tokyo including Nikko, Yokohama, Kawaguchiko, Kamakura and Odawara.
This pass costs 10,180 yen and can quickly pay for itself if you're going to Nikko and Kawaguchiko.
The downside is you have to do back-to-back day trips or two trips over three days.
See more about the pass, or buy it here.
Note -if you do buy it from Klook in advance you need to pick it up at Ueno station.
If that's not convenient, or you'd prefer to buy it once you're in Tokyo and have a better idea of your plans, then you can buy it at any of the stations listed here.
You will need your passport to buy it once you are in Japan as it is a tourist pass.
If You're Just Going to Hakone
Consider the Hakone Free Pass
I confess, I haven't been to Hakone yet as trying to work out how to get there has always made my head hurt – and the reason was, I was trying to do it without buying the Hakone Free Pass.
It may be possible to do this, but, trying to work out how is beyond my brain – and so, I'd say, if you want to go to Hakone, and enjoy everything in the area, buy the pass.
It costs 6100 yen for a return trip from Shinjuku to Odawara on the Odakyu Line – and then free travel on eight different methods of transport once you get to Hakone including fun ones like the ropeway and the Pirate boat.
It also offers discounts on many attractions in Hakone like the Open Air Museum and some hot springs.
The pass actually lasts two or three days and so, it's also a good choice if you're staying the night in Hakone.
If you want to book it in advance Klook offer passes that include the round trip to Odawara and the transport around Hakone.
You can also buy the ticket in person at the Odakyu Sightseeing Service Centre which is located on the west side of Shinjuku station. This would be the best place to pick up the pass that doesn't include the round trip to Odawara.
Note – if you want to get on the sightseeing train, known as the Romance Car, there's an extra supplement.
If You're Just Going to Nikko
Consider the Nikko Pass World Heritage Area
As we explained above this is the cheapest way to take a day trip to Nikko with prices starting at 2120 yen.
Admittedly it is likely that you'll want to get on one of the faster trains to spend more time in this fantastic city (check out our guide to a day in Nikko from a local for ideas) and so you probably will need to upgrade to what's known as a Limited Express Train. This costs from 1360 yen each way depending which train you get on.
You can buy this in advance via Klook, who also explain what it includes a little bit more clearly than the Tobu website we linked to in the section above.
Click here to see more details and buy the ticket
Note – Klook offer both a digital pass and one that you pick up in Asakusa. Personally I would use the one that you pick up at Asakusa especially if you don't want to pay that bit extra for the faster, Limited Express Train, as then the staff can clearly explain which train you need to be on (and which ones charge the supplement and how much they might be as it's a bit confusing.)
There is also a second pass that covers a wider area which might be good if you're staying overnight in Nikko.
If you'd prefer to buy this yourself in Tokyo, you can go to the Tobu Sightseeing Centre in Asakusa Tobu Station.
Travelling Elsewhere
If you're going elsewhere on your journey, you can use a Japan Rail Pass Calculator to work out how much your journeys will save you with the pass. But don't forget there might be other ways to getting to your destination that can save you more money.
We're trying to cover as many of these as possible on here so, you might also want to sign up to our monthly newsletter which will tell you what we've covered on the blog each month, plus other useful news and offers.
When You Do Need a Japan Rail Pass
When it comes to the Japan Rail Pass, the simple rule of thumb is that this becomes worth considering if you're taking one long distance round trip – and by long we mean at least from Tokyo to Osaka, Kyoto or beyond within a seven day period.
Depending how long your initial trip is, you might also need to do a day trip or use on local lines to completely make it pay off.
So, if after a few days in Tokyo you're going to Kyoto or Osaka (or Fukuoka, Hiroshima, Bunny Island – or anywhere else that's a few hours by bullet train) and you're coming back into Tokyo, you might benefit from a rail pass to cover this part of your trip.
If that's you, already you, click here to check latest prices and find a calculator that will show you if you'll save on your trip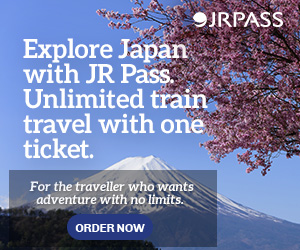 What About Upgrading a 7-Day Pass to a 14-Day
If you're in Japan for a fortnight, you might be wondering if you're already buying a 7-Day Pass to get to say, Osaka and Kyoto, is it worth upgrading to a 7-Day Pass and using that to get around Tokyo for the days while you're in town.
Probably not but maybe is the short answer.
As I write this, a 7 day Rail Pass is 29650, a 14 day Rail Pass is 47250 – a difference of 17600.
So again, if you're just using it to get to and from the airport and only the the JR Lines around Tokyo you've still got to get on a lot of trains to make that pay.
However, it might be worth it though if you're flying in and out of Narita and taking a lot of those day trips above. That could bring it closer to the total and so it could be worth it for the convenience of having one ticket. IF you did use it for this though, I'd also then suggest you did use the Rail Pass to get to Nikko and Odawara.
You'd need to spend an evening playing with the calculator to be sure.. Head here to look at current prices and find a calculator to use.
So, there you have it, our guide to whether you need a JR Pass in Tokyo – hopefully it make things simpler. If not, please ask questions in the comments and I'll do my best to answer them.
---
---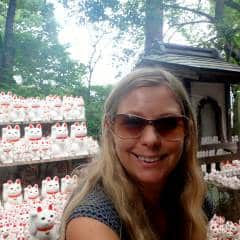 Who Writes This Blog?
My name is Helen Foster and I'm a journalist and author. My travel articles have appeared in publications including The Australian, RAC Horizons, Jetstar Magazine, Sainsbury's Magazine and more.
I've travelled to Japan seven times before, both solo and with my partner – and am just planning trip number eight